Ready To Go (DOB April 5, 2008)- a wonderful addition to our herd. She was purchased from Dickinson Cattle company in Barnesville, Ohio, along with her 2011 heifer sired by Juma (see her below). Ready is a big girl who weighs well over 1100 pounds at just 3 years old. Ready is a gentle cow and likes to be scratched, she is also bred to Avatar for a November calf. Look at her pedigree and you will see a lot of well known names. Ready has twisty horns that we love so much. NFS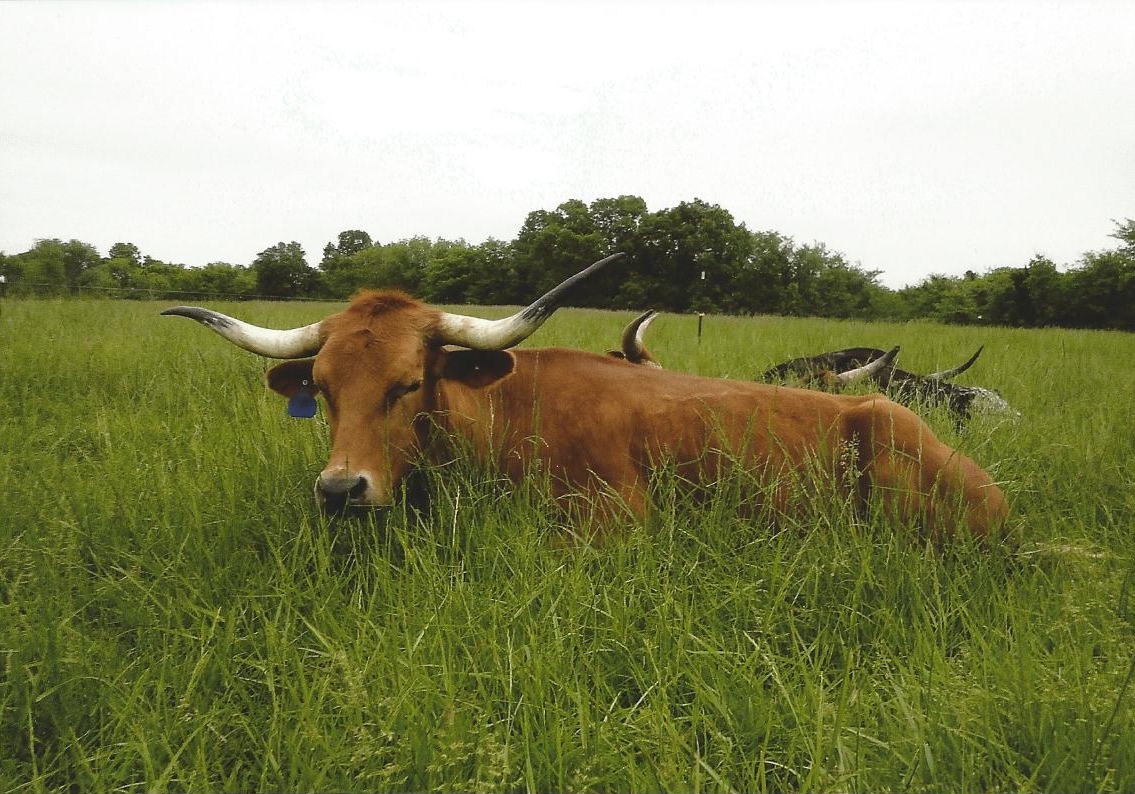 DDL Witchy Woman (DOB January 20, 2009)- is a pocket baby. She was purchased at the Best of Trails sale from Frank & Linda Pate. Witchy has several greats in her ancestry one of which is Watson 231 who was a "cash cow" 2 different years. Witchy came to us bred to DDL Hunts Undisputed. Witchy had a heifer calf from this mating. See below. Witchy is bred to Avatar for a May calf. Witchy and all her offspring are Millennium Futurity Eleigable. Witchy has a red bull calf @ side born 5-18-2012. Witchy will be AI'D to Tempter for her 2013 calf. Price inquire.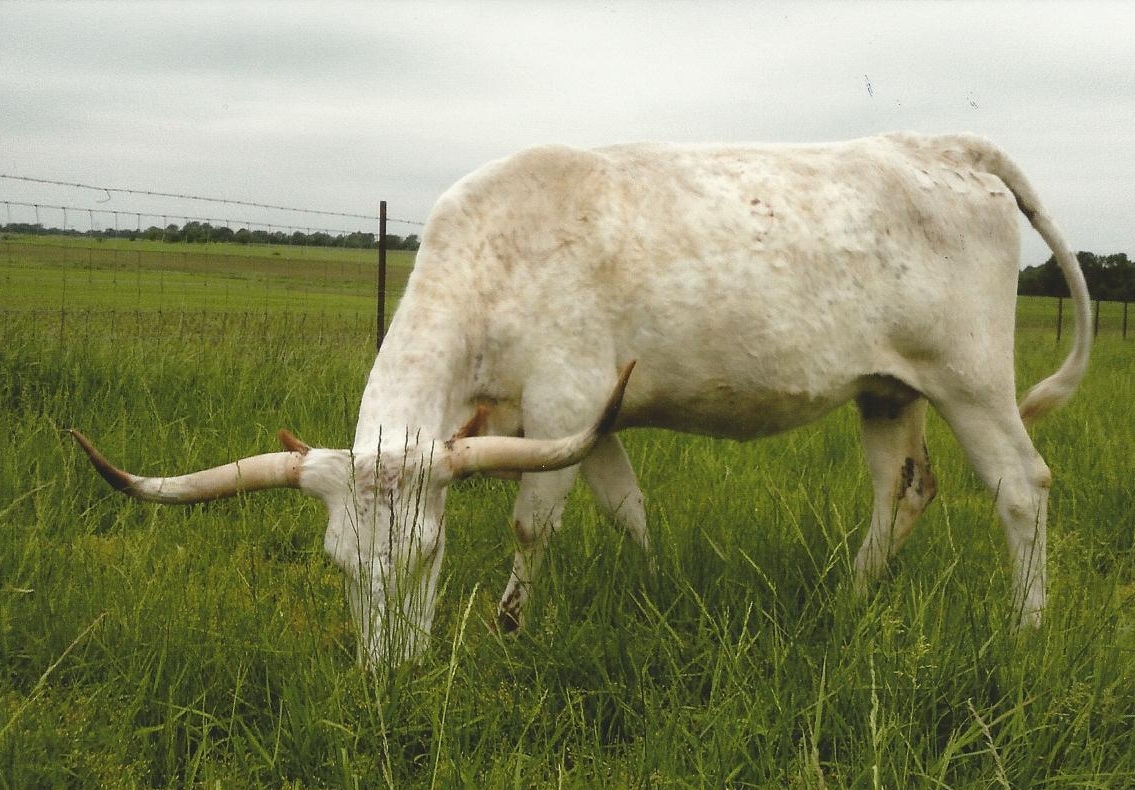 SL Legend's Feisty (DOB March 20, 2010)- is just that feisty and full of life, but she is also gentle and easy to work. With her sire being black & white speckled and her dam being a loud black & white paint, I don't know how she wound up being solid black. Feisty was AI'D on March 21, 2012 to Darol Dickinson's bull Trial Run (shadowizm x Shadow Jubilee) who are both over 80 ttt. This should be a great cross. NFS at this time.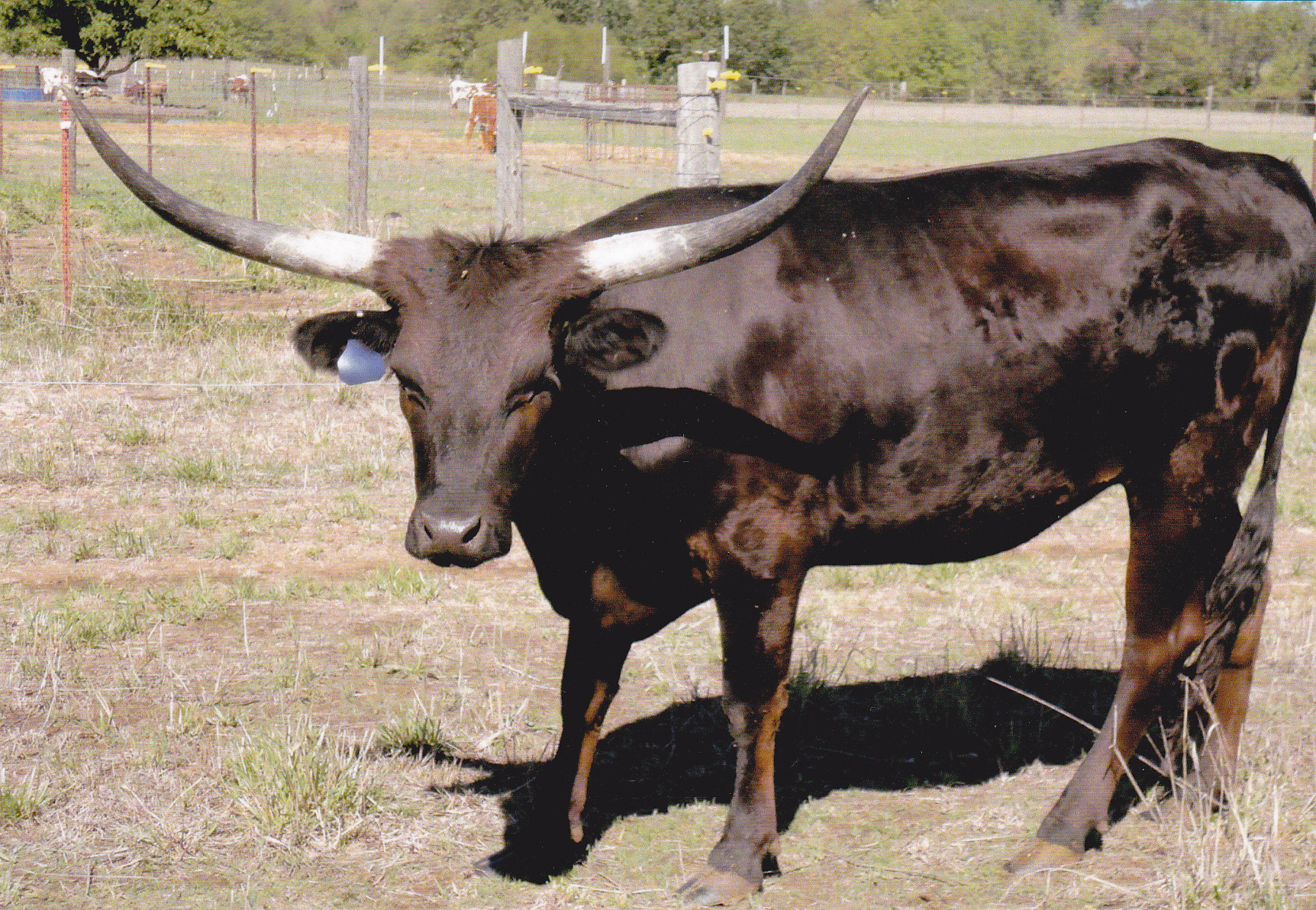 Miss Tommy Girl/Missy (DOB March 21, 2011)- is the newest addition to our family. She comes to us from Ward & Carolyn Casteel. Missy is sired by Doctor Tom St. (Maximus ST X Miss Nebraska ST) out of Miss Classy Sidekick 112 (Sidekick 694 X Perfect Class 804) Missy measured 41.5 TTT at 20 months with large bases. Missy has been AI'd to Darol Dickinson's bull Drag Iron who is an awesome bull. He measures over 80 TTT during his 4th year. This should be an amazing calf, due in September. NFS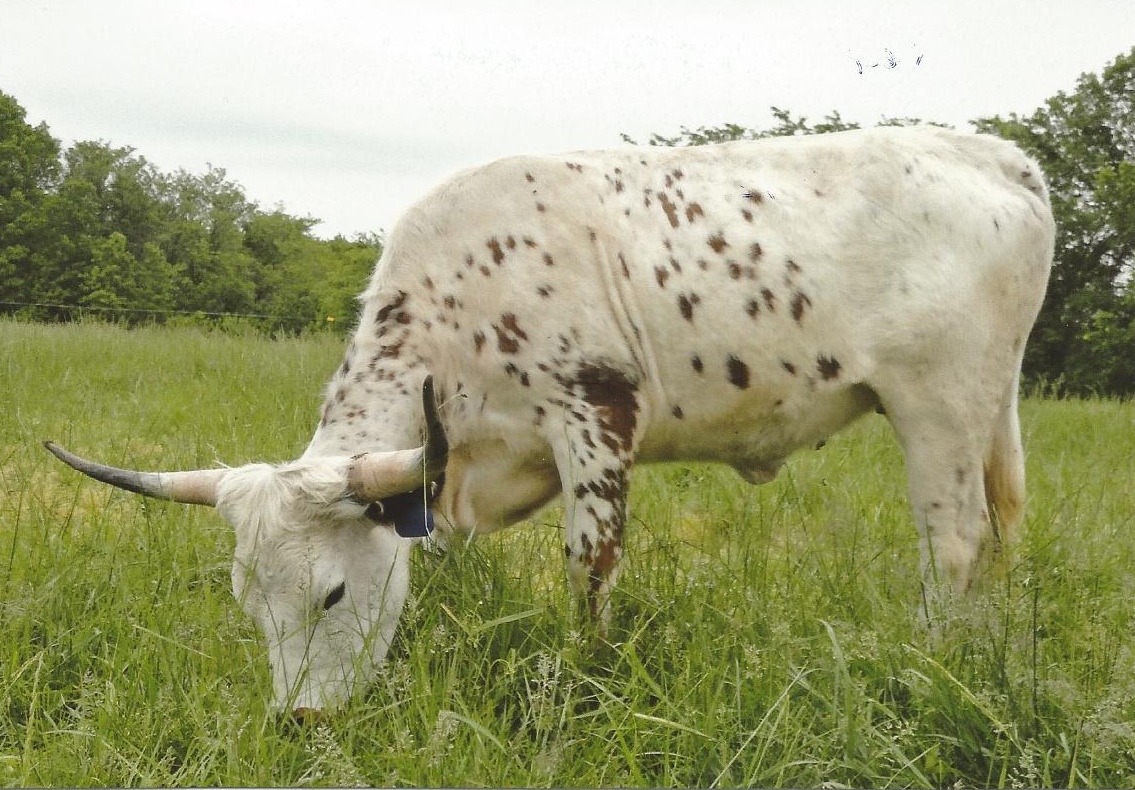 Just Amazing/Amy (DOB March 6, 2011)- is Lazy J's Silk's 2011 heifer. Amy and her mom came to us from Lazy J Longhorns. Amy is a very large heifer. She is the biggest of all the 2011 calves, even the bull calves. Amy will be a very big girl at maturity. She has color, horn, conformation, basically the whole package. The picture doesn't show it, but she has black spots coming in all over. Amy will be AI'D to Overkill this fall. Overkill is black and white and just shy of 80 ttt. NFS

SL Just A Classy Fox/Foxy (DOB March 25, 2011)-is a pocket baby. She is going through a gangly stage so this isn't a very good picture. Foxy is out of our Shadow daughter, Shadows Class and sired by KC Justice, a big brindle speckled bull owned by Lazy J Longhorns, and is over 73 TTT. Foxy's horns are backwards with hooked tips. The picture doens't show it, but she's got black streaks coming in all over. Foxy will be AI'D to Victory Lap this fall for a 2013 calf. This should be a very good cross. NFS.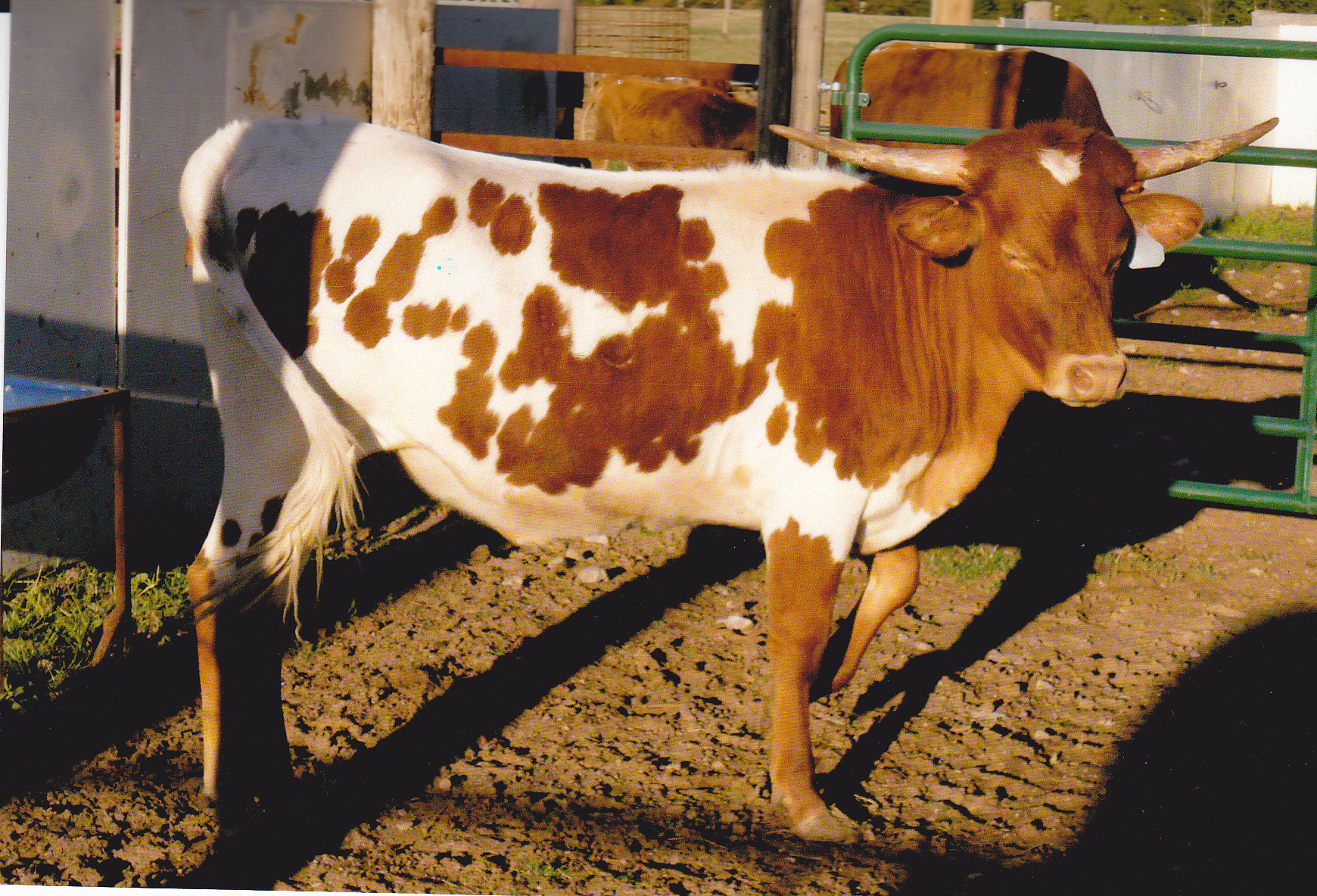 SL Jamie (DOB May 1, 2011)- is a Juma (Jamakizm 81.5 TTT X Juju 68.38 TTT at 2 years) out of an overkill (over 79ttt) daughter. Jamie is a tank of a girl. Her horns are going backwards with hooked tips and are thick. Jamie has great conformation. She's not a pocket baby yet, but is getting very curious and will give us a sniff. NFS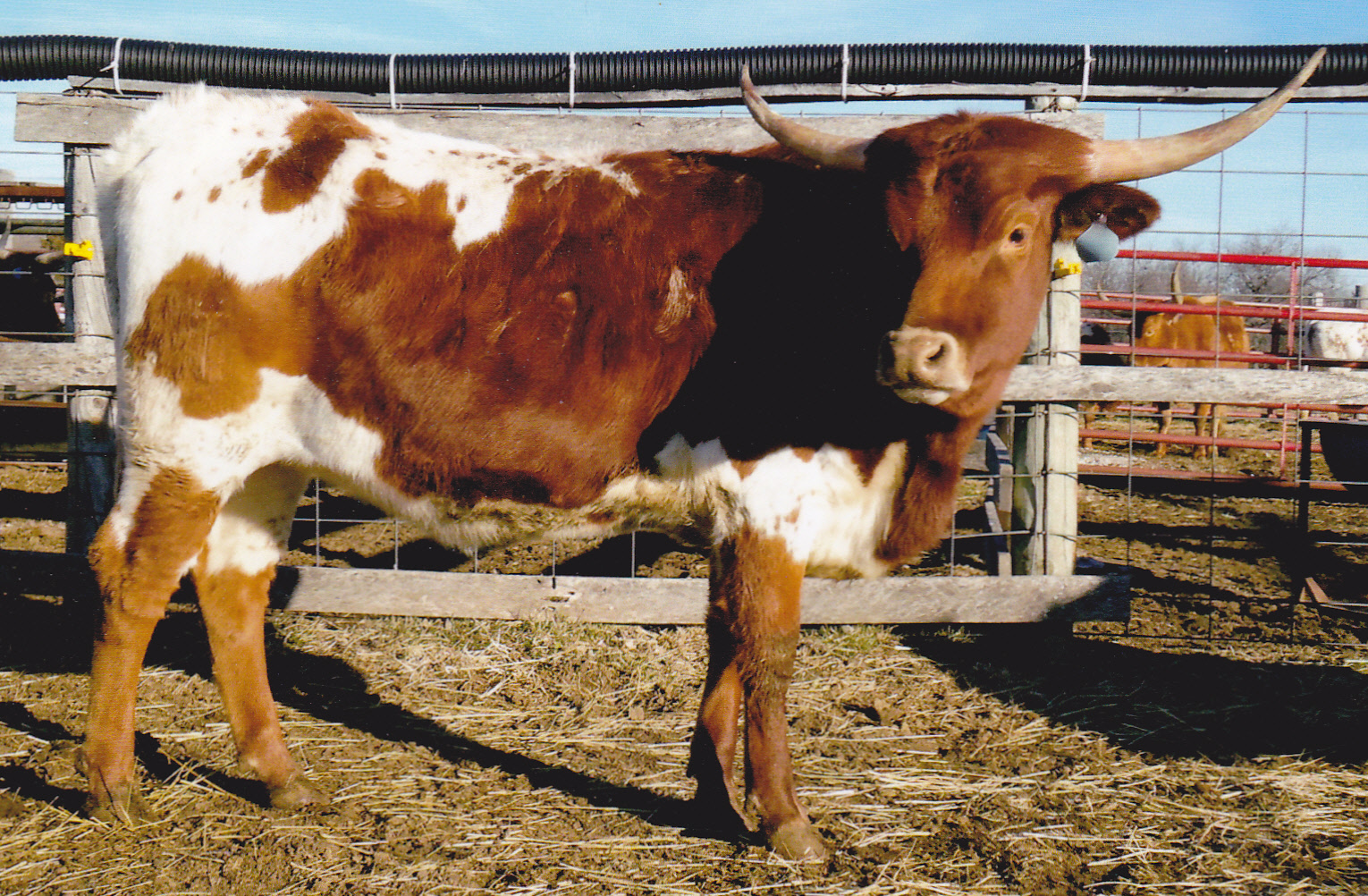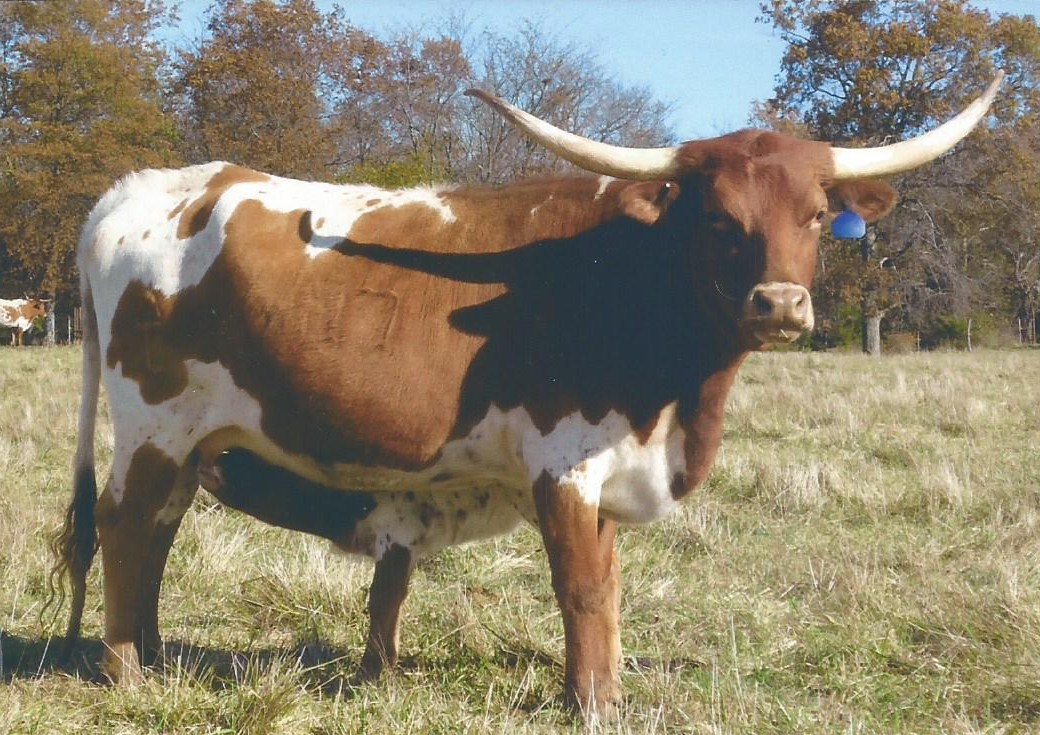 CWR Frenchie (DOB June 16, 2010)- is a big bodied beautiful heifer. Her sire Zabaco, is over 70 TTT and her dam, Paris was sold at the Legacy sale this year. Frenchie has been exposed to Lazy J's Bowhunter. For more information on Bowhunter go to lazyJlonghorns.com. Preg status and horn measurements coming soon. Frenchie is NFS. Frenchie is millennium futurity.