Win The Drag/Bubba (DOB April 12, 2011)- Bubba is getting very big. He's passing on color and size to his calves. Bubba is a very calm bull. He stays where he's put and doesn't bother any fences or gates. His Sire, Drag the Iron, is a multiple Horn Show Case Champion.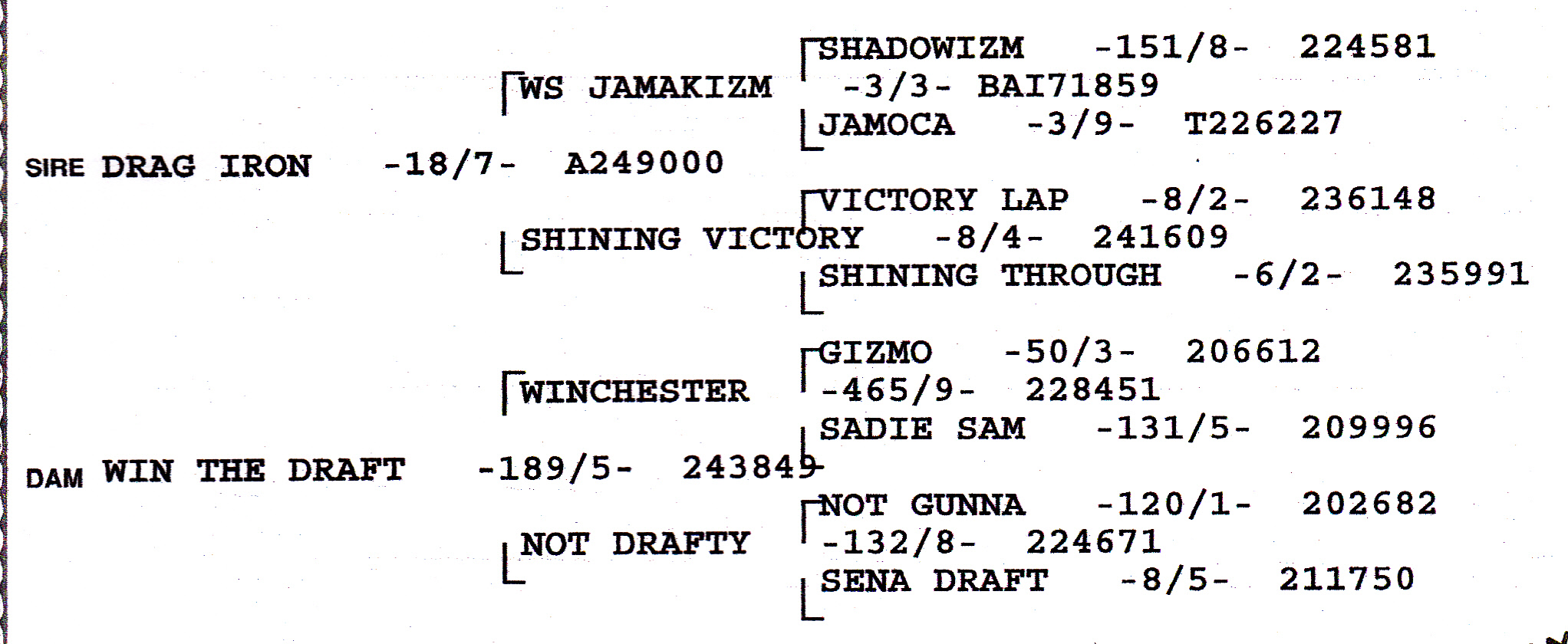 Reference Sire- Lazy J's Avatar (DOB April 17, 2009) -is a wonderful young bull. He was purchased from Joe Sedlacek of Lazy J Longhorns. Avatar placed 4th in TTT and composite at the 2011 Horn Showcase against some great young bulls. I love his beautiful brindle color. Avy's first calves are due in March. I can't wait to see if he can produce like his sire KC Justice. Avatar and all his offspring are Millennium Futurity Eligaible study Avy's pedigree. It's stacked with greatness. Sold.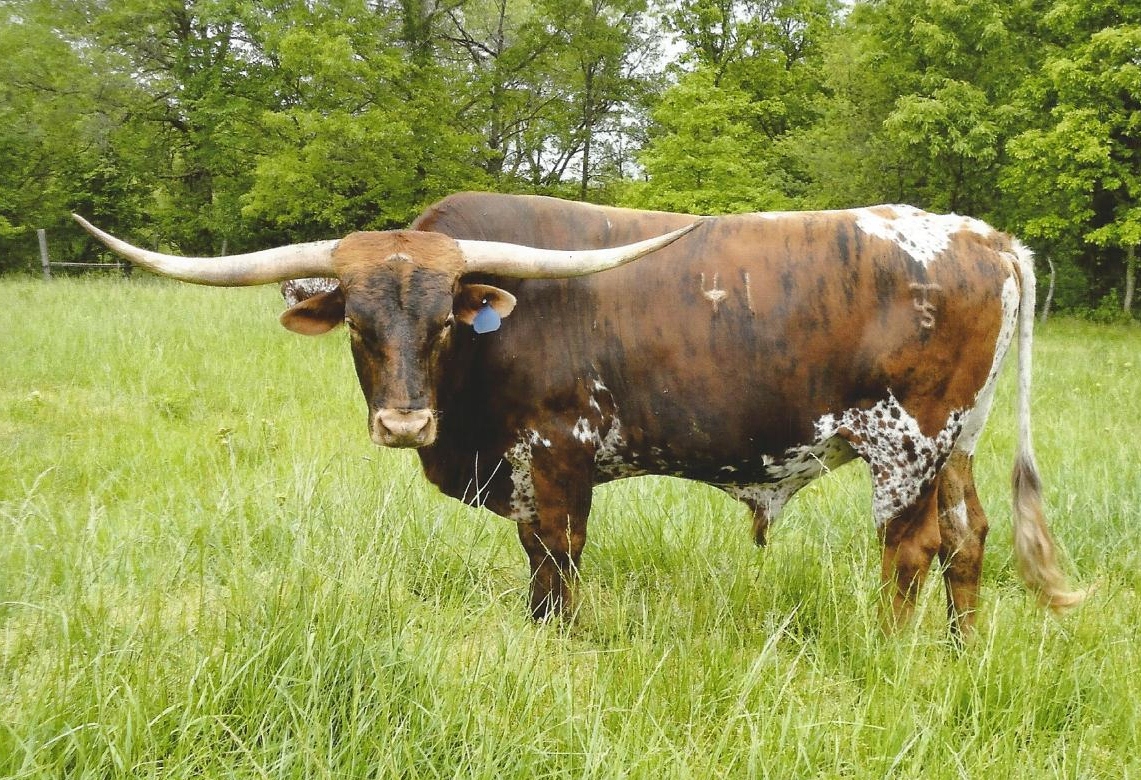 Reference Sire- J.P Grand Finale -was a wonderful bull for the short time that we had him. Finale was used for the 2010 breeding season. We have some wonderful calves from him. See prospect page. Finale came from the fine breeding program of Johnnie and Pat Robinson. With that said you know there are some great cattle in his pedigree. Finale was collected for our in herd use so his line will carry on, hopefully we'll get some heifers. Finale and all his offspring are Millennium Futurity Eligaible. At 28 months Finale measured 52 TTT 72 1/2 Total with 15 inch bases. His first calves have his gentle nature and great conformation.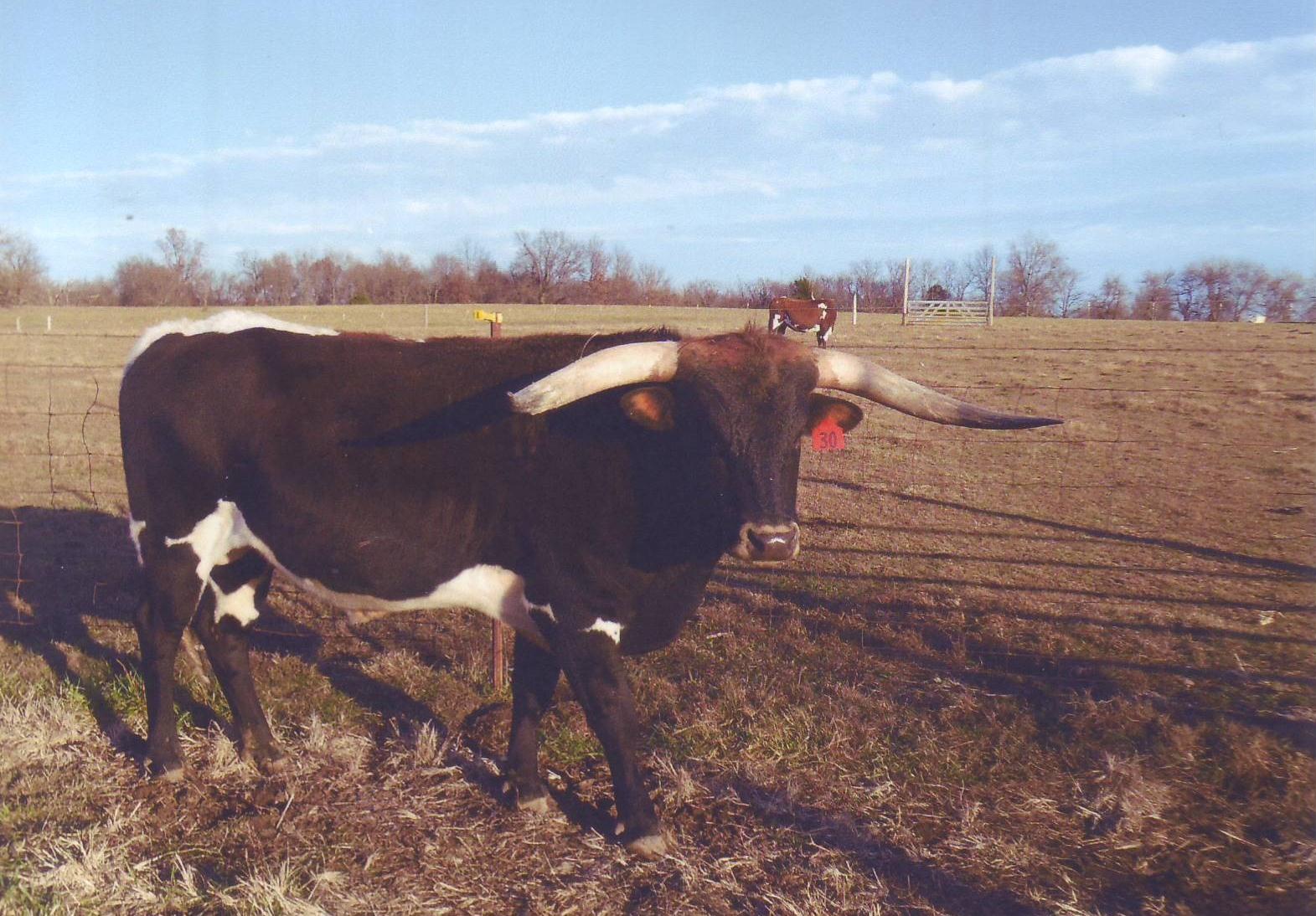 J.P Grand Finale 2 years old